Addiction Treatment Program FAQ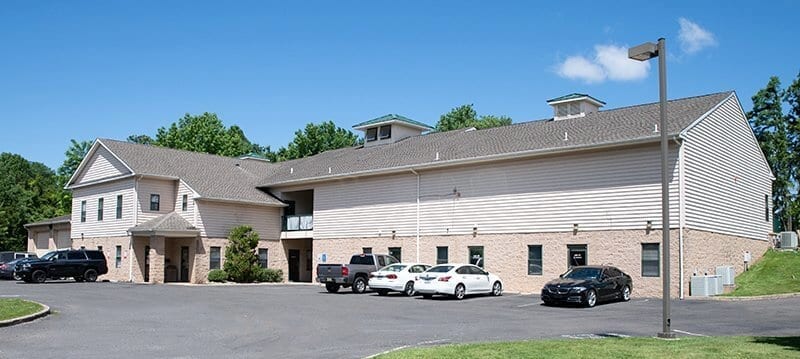 Substance Abuse & Addiction Treatment Program FAQ
Recognizing you or someone you love has an addiction to drugs or alcohol is the first step to recovery. The second is seeking treatment at a professional drug & alcohol addiction treatment center. There are many types of programs, which vary based on the type of drug, severity of addiction and any underlying mental health issues. Silver Linings Recovery Center, rehabilitation treatment center in Langhorne, PA & East Windsor, NJ, highlights addiction treatment program FAQ to answer questions you or your loved one may have about rehab. Review these questions below then call 1-855-960-3769 for more information or to begin the admission process.
Addiction Treatment Program Frequently Asked Questions (FAQ)
Does insurance cover my rehabilitation stay?
It is common for a rehabilitation center to work with health insurance companies to pay for some or all of the cost of your treatment. However, this does depend on your insurance company and policy. Our admissions team will help you contact your insurance company and provide options to pay any portion they do not cover. For those without coverage, learn how to pay for rehab without insurance.
What kind of substance addictions do you treat?
Am I allowed to have visitors?
We encourage maintaining healthy relationships with friends, family and loved ones. Families are invited to attend family therapy sessions to promote support, education and healing through counseling. Other visitations can be arranged based on good behavior and completed time in the program.
What should I bring with me?
A list of acceptable items will be provided to you before you check-in. If you bring any prohibited items, we will hold them until your program is complete. Refer to our Checklist of Important Items to Bring to Rehab as a good place to start.
How long can I stay in rehabilitation?
Treatment programs are typically in 30-, 60- or 90-day increments. However, we tailor your stay depending on your needs and level of addiction. We also recommend moving to a sober living home after treatment to ensure a smooth transition back to the real world.
What does a typical day at Silver Linings Recovery Center look like?
Structure is a very important part of the recovery process, but every day will look a little different as far as activities. Typically, you'll spend the day in group therapy, individual counseling and physical/creative activities.
Can I keep my job while attending treatment?
Not all of our programs require you to stay at the rehabilitation facility 24/7, which may allow you to keep your current job depending on your schedule and flexibility. However, we recommend taking family medical leave in order to focus 100% on your health and recovery journey.
Should I bring money to treatment?
You may need money for small purchases such as toiletries or cigarettes. We recommend brining a prepaid card, not cash, which we will hold in a secure area until you need it.
Can I receive mail or packages?
Yes. We encourage your family, friends and loved ones to write to you and send you small mementos from home. Please keep in mind that for the safety of our residents your mail is subject to being open and searched.
I'm currently on medication prescribed by my doctor. Can I keep taking them?
Our intake specialists will review all current medications when you arrive at the facility. If any of the medicines are deemed unsafe or contain narcotics we will not continue to administer them.
Do you have a confidentiality policy?
The privacy of every past, present and future resident is of the utmost importance. We follow the federal HIPPA guidelines; you must approve all communication by written consent.
How often will I see a therapist?
Individual, group and family therapy sessions vary depending on your level of care. Residents, on average, will attend therapy sessions 3 times per week.
Is Silver Linings Recovery Center accredited?
Yes. We are accredited through the National Association of Addiction Treatment Providers, The Joint Commission and The Pennsylvania Department of Drug & Alcohol Program.
How can you help me overcome my addiction?
Our addiction specialists create a custom recovery plan that combines traditional and holistic treatments. This approach helps our resident's recovery on every level: mind, body & soul.
Do you follow the 12 Step Program?
Yes. We work with the 12-step recovery model along with our own traditional and holistic treatments.
What is the age range of those in treatment?
We help men and women 18 years up to 85 years old.
Do I need to go to rehab?
When drugs and alcohol begin to negatively impact your life, job and relationships, rehab can help get you back on track to living a healthy, sober life.
Who is on your staff?
The staff at Silver Linings Recovery Center is comprised of a team of dedicated admissions agents, recovery support staff members, a clinical team, therapists and medical professionals including a psychiatrist and nurse practitioner.
How is Silver Linings different from other recovery centers?
Using a variety of holistic and therapeutic methods, at Silver Linings Recovery Center we seek to treat the underlying issues that cause addictions. Once we identify the root of your trauma, guilt and shame, we offer personalized therapy sessions, which are highly effective for long-term sobriety.
Where are you located?
We have two addiction treatment center locations in Langhorne, PA and East Windsor, NJ.
How can I enroll?
Help is waiting. Call 1-855-960-3769 to speak to a member of our admissions team and start the process of regaining control of your life. Break free from the cycle of addition with Silver Linings Recovery Center.