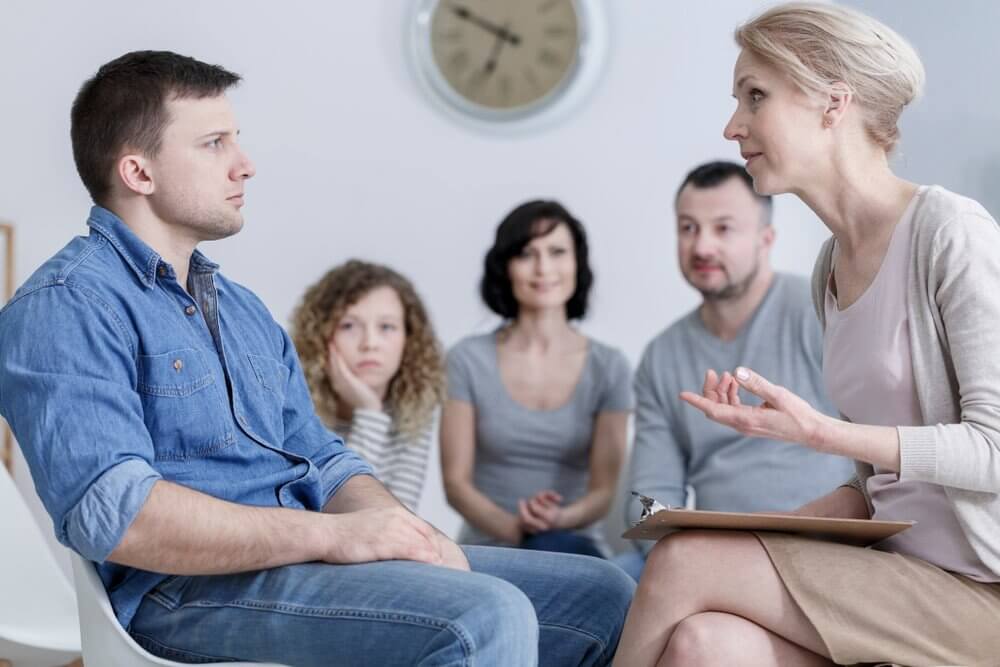 Drug & Alcohol Intervention Help
Addiction is a serious disease that is currently affecting the lives of many individuals all over the world. Its impact is one that cannot be denied or ignored. Unfortunately, there are very few families in the United States who have not felt the effects of substance abuse. So if you and your family are dealing with its impact, know that you are not alone. Also know that help is available for you and your struggling friend or family member through an addiction intervention.
The first step in recovery often starts with the family and loved ones of the person suffering from the disease of addiction. The pain from watching their loved one struggle with substance abuse becomes overwhelming. Many families in this position feel the paralyzing effects of fear and anxiety.
Often, after family members have exhausted all efforts, they find that they need help and guidance from a trained and qualified addiction and recovery professional. Addiction intervention is a crucial step towards helping a loved one recover from substance abuse. Silver Linings Recovery Center in Langhorne, PA and East Windsor, NJ offers drug and alcohol intervention consultation services to help families and loved ones receive treatment.
Signs an Addiction Intervention is Needed
There may be obvious signs your loved one is suffering from substance abuse. Still, you may not be sure when it is the right time to intervene and seek professional help. 
Similarly, the addict may display signs of aggression or denial which makes it very difficult to open up the conversation. The biggest sign an intervention is necessary is when your loved one doesn't understand they're addicted or does not seem to care about their substance abuse.
When contemplating a substance abuse intervention for your family member, it is best to seek professional guidance. The interventionists at Silver Linings Recovery Center have many years of experience in helping addicts understand the consequences of their actions and the urgent need to seek treatment.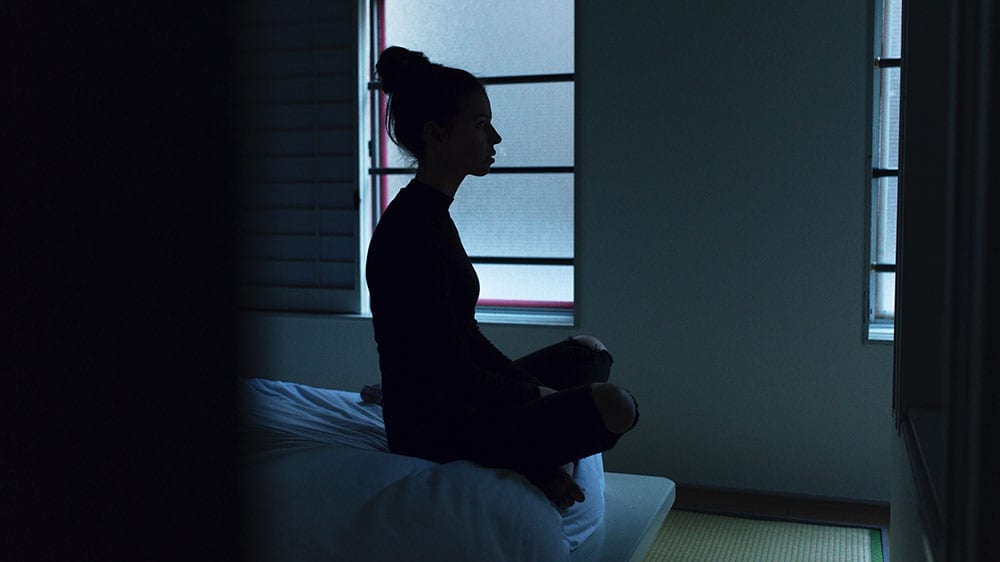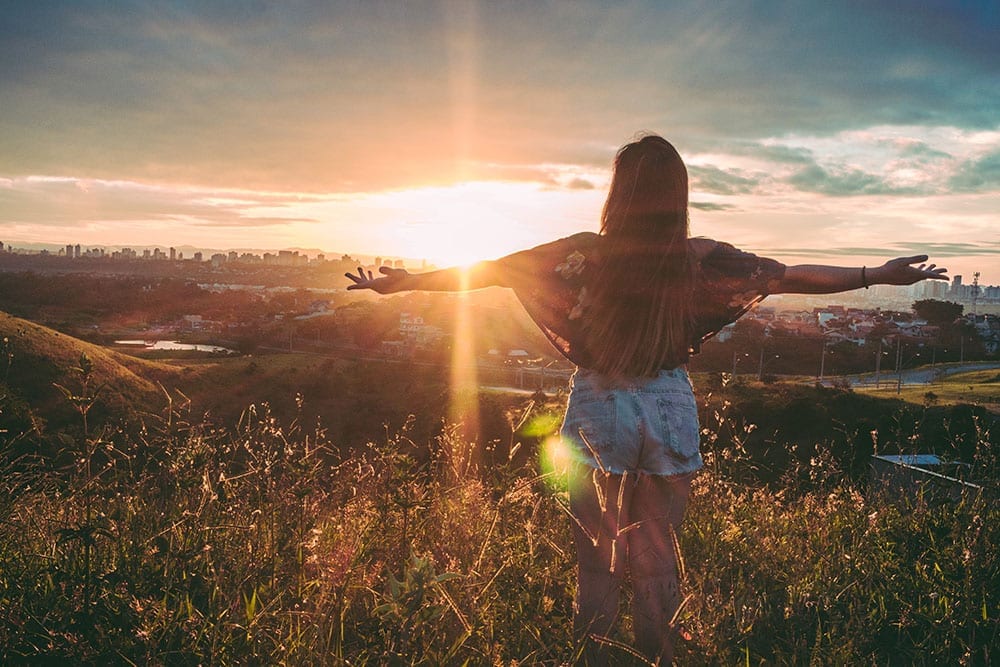 About the Addiction Intervention Process
The first step in staging an intervention is to contact our intervention specialists. Once we pair you with the right professional for your family's unique situation, the interventionist will create an intervention strategy.
Before the intervention can begin, all parties involved must be educated in addiction and recovery. This knowledge and insight can be used to convince your family member that they need help. We'll rehearse and prepare for the intervention beforehand to ensure all parties involved are ready for what could be an intense confrontation.
The end goal is that the intervention becomes a moment of clarity for the struggling individual. It is also important that the person fully understands the effects of addiction on their family. Ultimately, the purpose of an addiction intervention is to help people become ready to make a real change.
After the Addiction Intervention
It can be difficult to know exactly what to do in order to help an individual who is struggling with addiction. But, even after you get help in doing so, you may be unsure about the next steps. It's important to note that your family member may feel lost and even helpless at this point. But, the goal of an intervention is not simply to bring the problem to the individual's attention. It is also about providing the person with guidance and hope.
Your interventionist can help to guide you and your family in the right direction. Once the addiction intervention process is over, it is time for the struggling individual to enter an addiction rehab program. 
First, your family member may enter a professional detox program. This program will help the individual to end substance use and cleanse his or her body from the toxins of drugs and alcohol.
This is one of the most important phases of the treatment process as it provides a safe way for individuals to discontinue substance use. Withdrawal symptoms typically occur soon after an individual stops using alcohol or drugs. These symptoms can be particularly uncomfortable and, in some cases, even life-threatening. This is why it's best for people to detox with the supervision of medical professionals.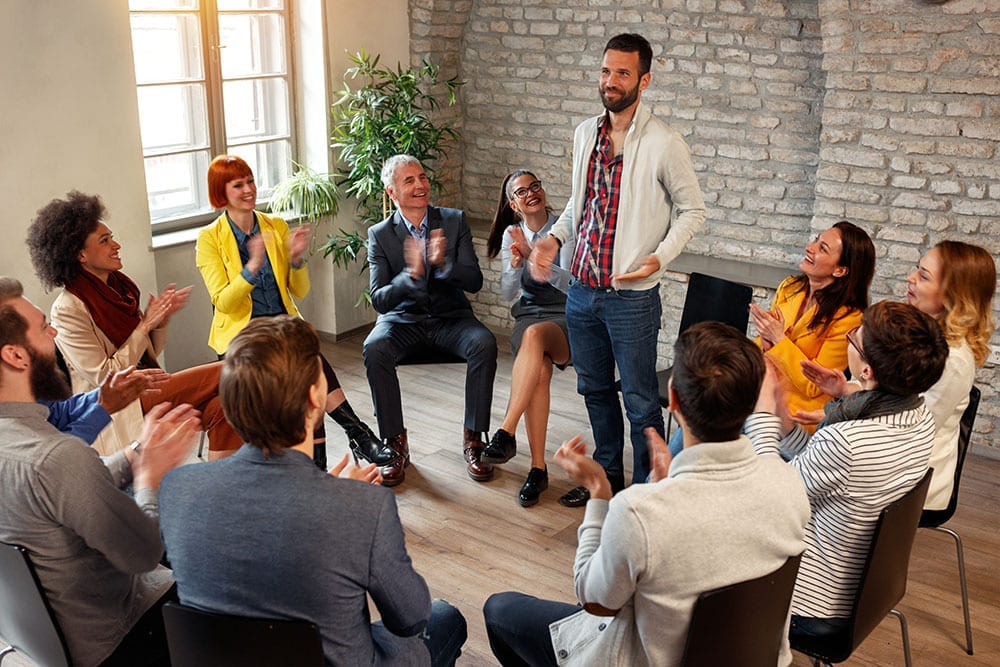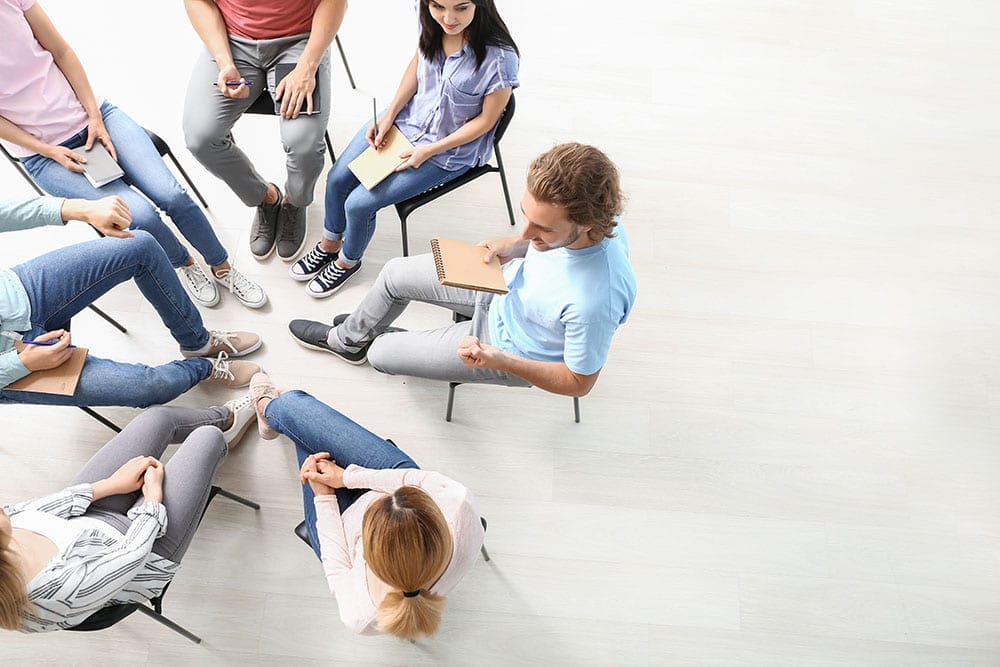 Residential Treatment for Your Loved One
After detox, your friend or family member may need to seek admission into a residential program. While in this addiction treatment program, your loved one will live at the rehab facility. This will help to ensure that the individual is far away from distractions, allowing them to focus on their recovery.
While your family member is away from home, it is crucial that you and your family remain supportive. Take the necessary steps to gain education about addiction and what to expect throughout the recovery process. It may also be best to seek professional therapy and counseling during this time. As your family member begins to find healing, you will need to do the same. 
In addition to educating yourself and gaining support through therapy, you can help your family member by preparing the home for their return. Be sure to remove anything that may be detrimental to the individual's recovery when they come back home. This may include any drugs or alcohol, as well as other personal triggers. Doing so will help your family member to safely adapt to life outside of treatment when the time comes.
Outpatient Treatment for Those in Recovery
After going through an inpatient treatment program, your family member may proceed with an outpatient addiction rehab program. Outpatient programs do not require individuals to live at a rehab facility. Some people may choose to live at home while continuing to get treatment. Others may opt to live in a sober living environment.
The individual may enter a partial hospitalization program (PHP) or an intensive outpatient program (IOP). Both of these programs offer treatment with an approach that is less intensive than residential treatment. Although they are less intensive, they provide recovering individuals with necessary structural support as they continue to pursue sobriety. 
Continuing Care and Support for Your Recovering Loved One
Once the journey through rehab is complete, the recovery will continue; recovery is a life-long process. Since this is the case, your friend or family member should continue receiving as much support and guidance as possible. 
Alumni support programs can encourage and motivate those in recovery. They offer individuals the opportunity to continue to receive support from others in recovery. This is often a necessary part of the journey from addiction to complete freedom.
Alumni support services can also provide support for those who do not have a very helpful or encouraging environment at home. Although you and your family may be ready to offer help to your recovering loved one, alumni support is an irreplaceable factor.
Generally speaking, additional resources are likely to help during the recovery process. You and your family can find plenty of resources to assist during this journey. Not only can your loved one benefit from these resources, but your family can continue to heal, as well.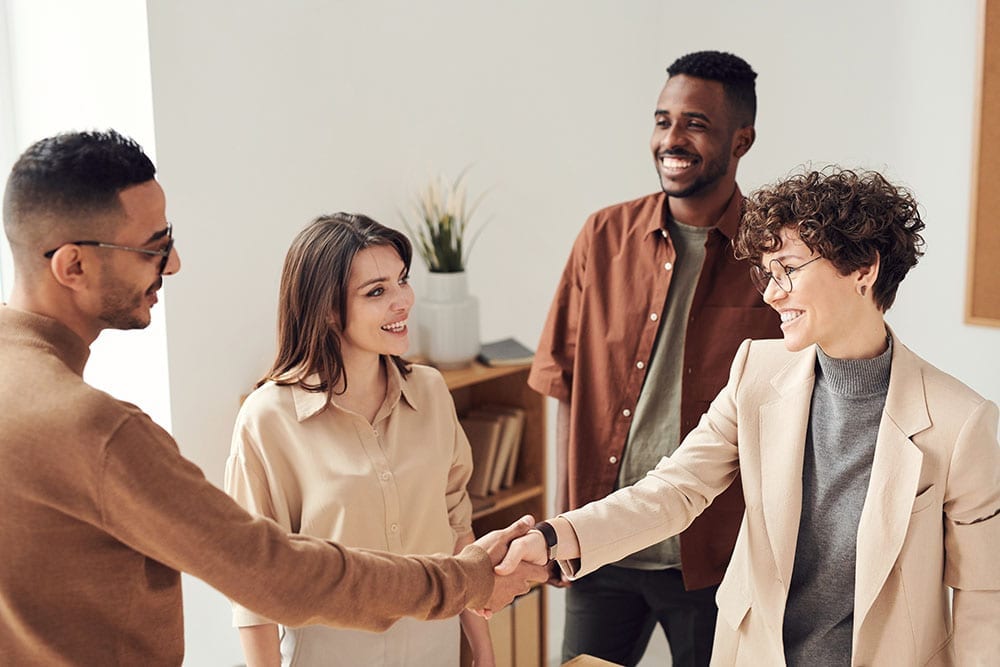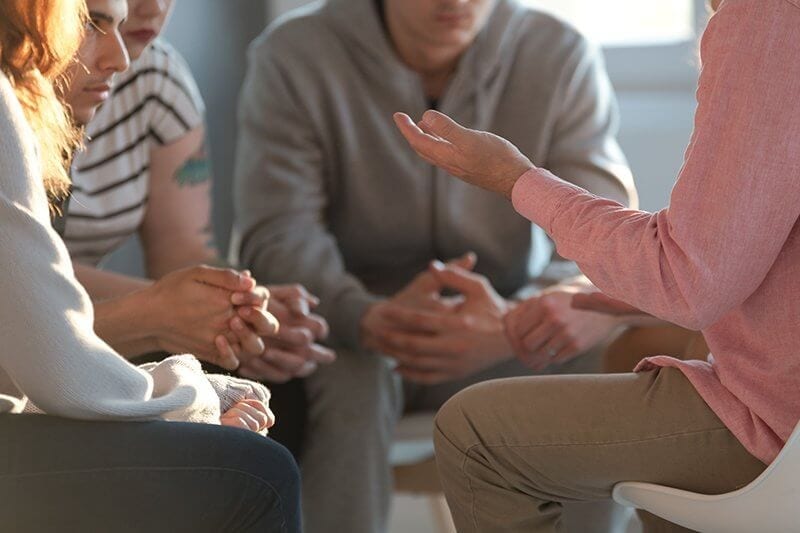 Find Your Silver Lining Today
Here at Silver Linings Recovery Center, we understand the pain and heartache that surround addiction. Whether you are struggling with it or you know someone else who is, the effects of this disease are incomparable. 
Our team fully understands the challenges that arise as a result of substance abuse. So we want you to know that we are here to help and guide your family throughout this time. Our goal is to help individuals and families alike through the recovery process. Please know that we will do all that is necessary to support your family during this difficult period.
The trained and professional team here at Silver Linings is ready and willing to work with you as you help your loved one. If you are currently wondering how to assist someone in making a change in their lives, we're here to help! Simply contact us today to find out more about our addiction treatment services. Our staff will guide you as you walk down this difficult road. 
Today is the day to make a change. Now is the time to begin anew. Silver Linings Recovery Center is the place where you and your family can finally start moving forward. Call us now and find the resources you need today!
At Silver Linings Recovery Center we don't make empty promises that your loved one will enter treatment or stay clean and sober for the rest of their lives. But we do promise to walk side-by-side with you during the process. You are not alone, we are here to help. Please call 844-546-4644 to speak with one of our highly trained and qualified professionals about our addiction intervention services.