Importance of Sober Living Housing in Early Recovery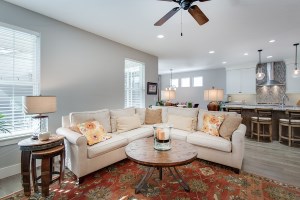 Sober living housing acts as a bridge between an inpatient facility treatment center and the real world. In the early recovery stages, these homes mean the difference between going back to old habits or continuing on the journey to long term sobriety. Once you leave an addiction treatment center and return home, many early recovery clients struggle to adjust back to normal day-to-day life without the supervision of case managers, therapists, nurses, etc. Sober living homes offer a unique recovery option which allows you to reinforce the lessons learned in rehab while navigating a new, sober life.

Benefits of Sober Living Facilities
Adapting to an addiction-free lifestyle cannot be achieved overnight. Many of Silver Lining Recovery Center's clients find huge success in transitioning directly from our intensive outpatient program into one of our recommended sober living homes. Living in a sober housing environment promotes lasting recovery and sobriety as residents navigate between sober structure and independent living. Sober houses have various rules residents need to follow such as chores and curfews. But unlike a treatment center, you can come and go from work and meetings regularly. The rules and structure keep early recovery residents accountable for their actions and sobriety, while the freedom helps you transition back into the real world.
Find Sober Living Housing in Bucks County, PA
It is important to heavily consider a sober residency that is recommended by your treatment center. This ensures the sober living home shares the same values, beliefs and structure as your rehabilitation center. Silver Linings Recovery Center can offer many recovery housing options in the Bucks County, PA community to all of our intensive outpatient clients as the next step in the long-term recovery process. All of the sober living homes we recommend are Recovery House Association (RHA) approved and will provide a clean, safe and structured environment for those in early recovery.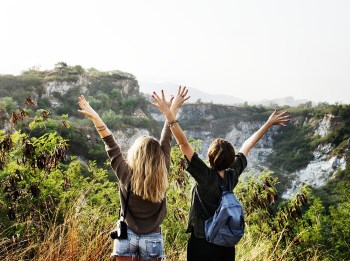 Transitional Housing: The Next Step in Recovery
Transitioning from an addiction treatment center into sober living housing is one of the best decisions you can make for your long-term sobriety, especially in the early, vulnerable stages. Sober living situations help residents stay sober by keeping them accountable for their actions and sobriety, yet also giving them the freedom to resume normal activity outside the home. Take advantage of our recommended sober homes in the Bucks County, PA area to greatly increase your chances of maintaining long-term sobriety. If you or someone you know is suffering from addiction, call Silver Linings Recovery Center today.